30% off Neff & Bosch Appliances
Including Free Fitting
Incredible discounts are now available on Neff & Bosch kitchen appliances when you order a Mastercraft fitted kitchen. Get that slide-and-hide Neff oven you've always wanted. Up-grade your dishwasher. Enjoy cooking with top quality appliances. We've made it easily affordable – don't miss out.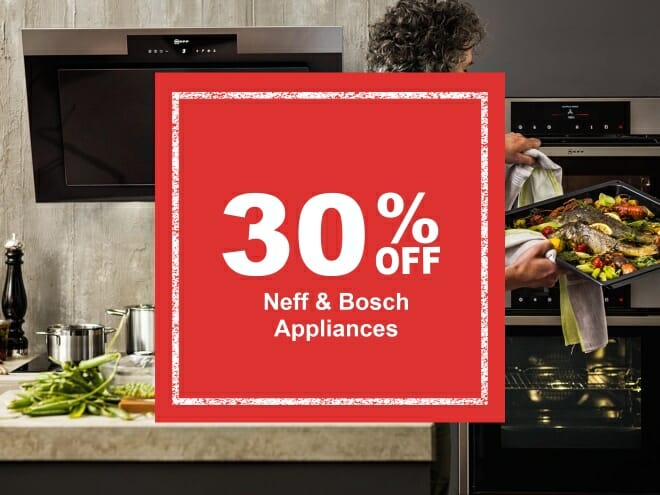 How We Work and What You Can Expect.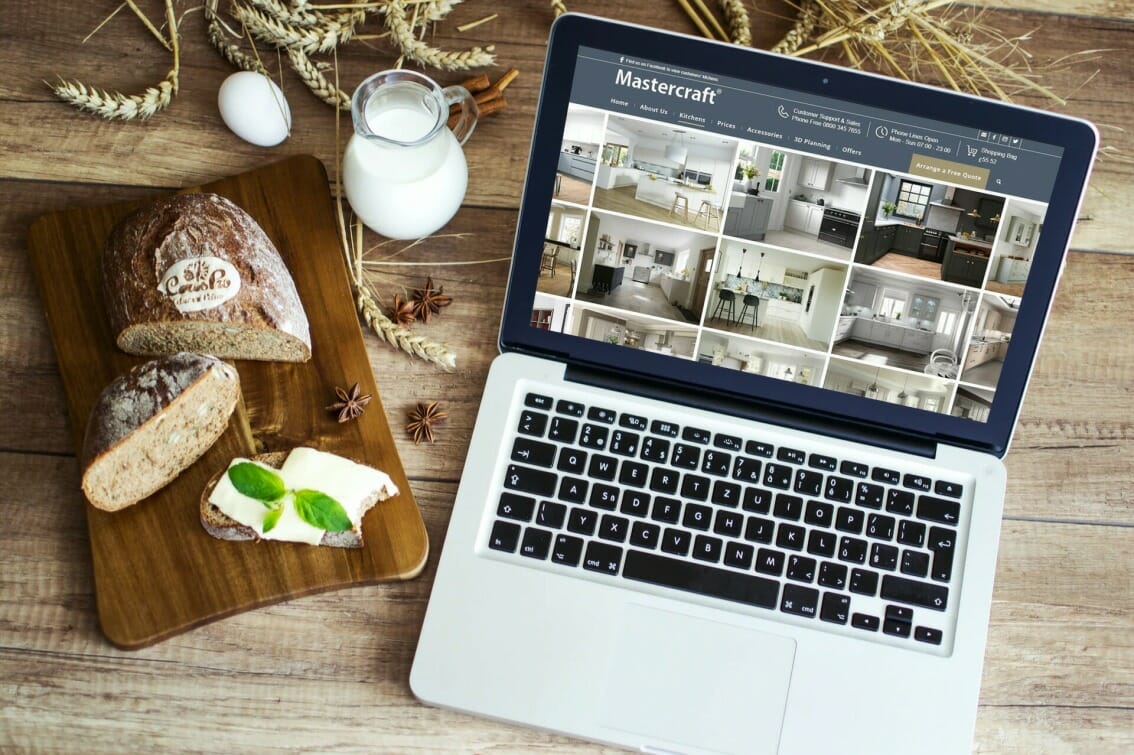 1. We are the UK's leading all-inclusive, online fitted kitchen company.
Here at Mastercraft Kitchens, we invest in digital technology rather than bricks-and-mortar showrooms. That helps take the prohibitive costs out of our top end, premium quality fitted kitchens. We connect you directly to our bespoke kitchen manufacturing facilities based in the North West via our national kitchen designers and we supply and install our kitchens throughout the UK. We offer one of the largest selections of incredible kitchen styles, including everything from traditional in-frame kitchens to the latest hi-tech, matt finish handleless ranges.  We even design and supply accessible kitchens to help disabled customers work better in their kitchen.
Each day, hundreds of inquiries are received on our site. Customers can request a free plan and design appointment with a highly experienced kitchen designer quickly and easily with Mastercraftkitchens.co.uk, without any charge and receive a highly competitive quote backed up by our promise to beat any like-for-like quote. Via our customer support team, customers can reach Mastercraft Kitchens 24/7 for assistance and support any time of the day or night.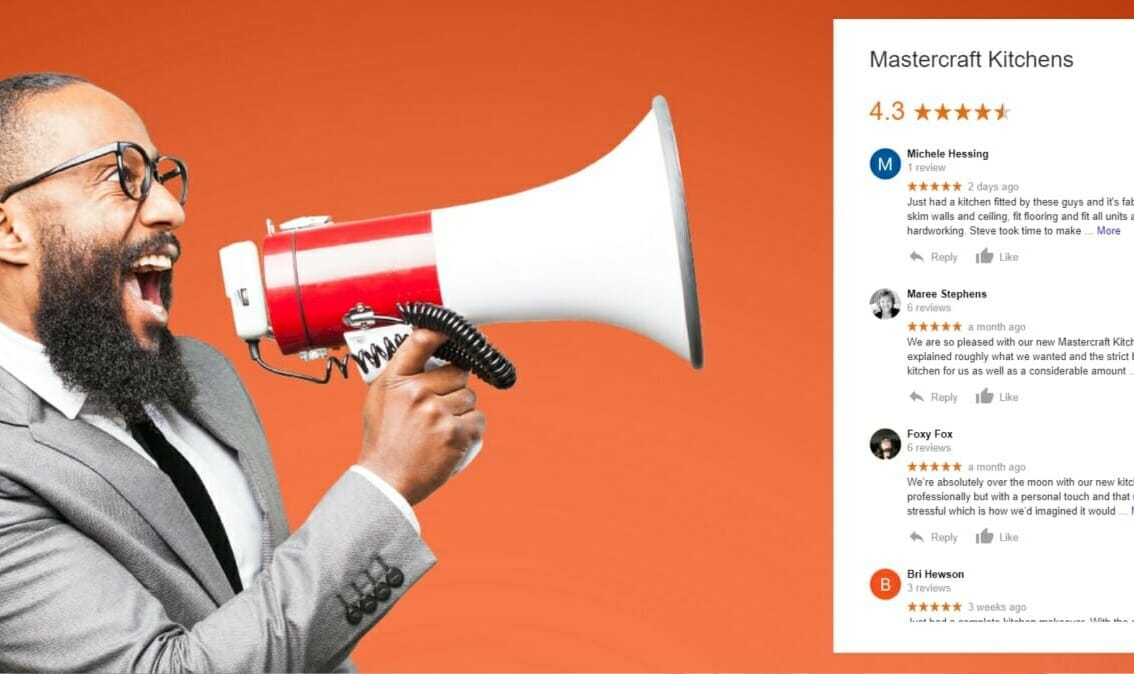 2. We're highly recommended with many 5 star testimonials!
You can trust our work! You'll see we've had many successful projects and happy clients in the past, our Customer testimonials from around the internet are a very powerful indicator when it comes to our services, so check us out. We are very proud of the kitchens we provide and our customers are happy to shout it out! 
Mastercraft Cabinets are Guaranteed for 25 Years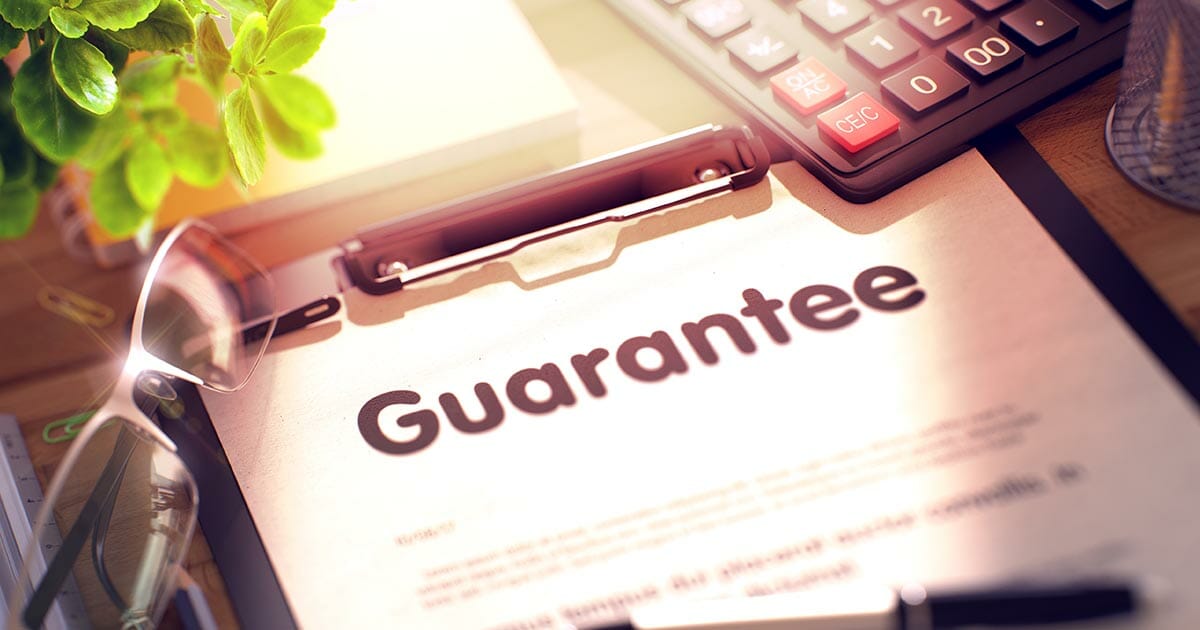 3. We offer an industry beating 25 Year Guarantee
We really want you to trust us and sign with us, so we include a number of 
guarantees for our work in our contract
.
We guarantee that all labour and fitting work provided is covered for a year.
Most kitchen companies simply carry limited time warranties on their kitchen products as required by law, but we extend the warranty on our Mastercraft® kitchen cabinets to 25 Years as we're that confident in our quality. That even includes hinges and drawer runners!
On the design side of things we include a guarantee that our kitchen designs will properly fit….first time. All our plans and orders are double and triple checked to make sure there are no surprises on installation.
Free Expert Kitchen Designing and Planning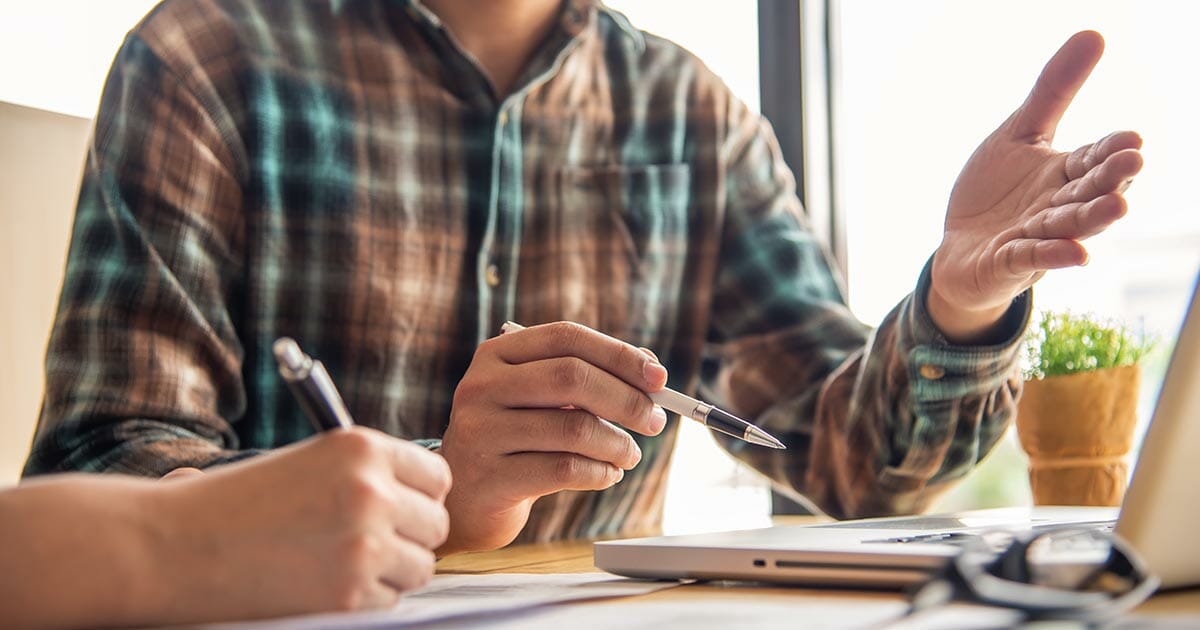 4. Our plan & design service workflow – explained.
It all starts when you fill out our free quote form.
This is received by an automated platform unique to Mastercraft Kitchens and a notice is sent to our sales office and, depending on your answers, a copy is sent to the most appropriate kitchen designer for your needs. You will receive an email and a text to let you know we've received your inquiry successfully.
A designer will then contact you by phone to arrange a home visit and carry out a full survey and measure of your kitchen. We'll ask you lots of questions about what you want out of your kitchen. If your kitchen is straightforward enough to plan, we'll be able to produce a kitchen design instantly, allow up to two hours for this service.  If it's more complex or involves building work or specialist materials, we may need to come back with your design after drawing it up back at our design office.
If you decide to go ahead we'll draw up a digital contract which includes an itemised list of everything included, along with the designs, the price agreed and a work schedule. You'll receive your copy by email instantly upon signing.  If you want to change anything or add anything after this stage it's not a problem.
We then check our installation diary and book you into a specific start date.  Usually starting on a Monday.
Two to three weeks before delivery we will visit you again, re-measure your kitchen and double check everything is still okay to proceed.  Any changes you want can be implemented and agreed at this final stage.
Virtual Reality Kitchen Design Renderings
5. Receive amazing 360-degree, virtual reality, panoramic designs
We go one step further when producing your kitchen design ideas and include 360 panoramic renderings using the very latest digital interior design software. 
360 views are very impressive and allow to see the full scope of your proposed layout. We'll provide you with your own copy of a 360 view of your space once you sign up, allowing you to really picture what your future kitchen will look like. 
You can even download the 360 panoramas onto your phone and email them to your friends and family.
We've Partnered With AO.com
• Better deals on appliances for Mastercraft customers
• Order through Mastercraft along with your kitchen
• Special deals on Neff, Bosch, Miele, and AEG appliances
• Belling and Candy appliances at incredibly low prices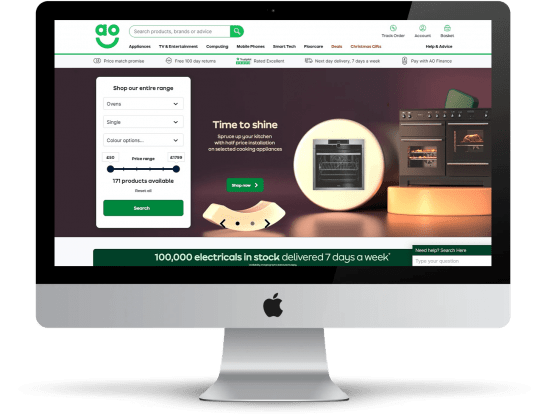 "Mastercraft fitted the bill perfectly"
"We wanted a company that could come in and do everything which meant knocking a wall through, bricking up a doorway and other alterations. Mastercraft fitted the bill perfectly as other companies only wanted to price for the kitchen units, not the building work."
Mr & Mrs Wilikinson, Northampton

"The best fitted kitchen experience we have ever had "
"We are very impressed with the service we received from Mastercraft Kitchens. Everyone has been very pleasant to deal with and nothing has been too much trouble. We can honestly say this is the best fitted kitchen experience we have ever had and would highly recommend anyone in the process of shopping for a new kitchen to try Mastercraft Kitchens, you won't be disappointed"
Stephen Cooper, Solihull

"We're very, very happy with everything"
"Well, I can say again, we're not disappointed as yet another Mastercraft Kitchen has been successfully completed to a very high standard. The speed of service, the ease that everything went together and the quality of the finish is superb. Thanks again to everyone at Mastercraft, from the guys in the factory to the aftersales staff, Lee's fitting team and to Steve our long suffering kitchen designer and project manager. A great job by all, we're very, very happy with everything."
Adam Owens, Property Developer

"Amazing service. Would definitely recommend"
"The whole service was wonderful from start to finish. The workmen were a friendly lot and they all did a fantastic job. Although my kitchen is only small, the design is very practical and the finish and quality of the units are noticeably better than a lot of the showrooms I looked around.  Best of all was that on the last day the guys cleaned and polished everything up for me. Amazing service. Would definitely recommend."
Mrs C Quinn, Manchester

"I'm a very happy customer"
"The workmanship, service and quality of the products supplied have all been and still are excellent.

We are particularly impressed by the friendly, cheery attitude everyone has in their work and would recommend anyone to use Mastercraft Kitchens for their kitchen project. I'm a very happy customer."
John Vine, Wakefield

"Above and beyond what we expected to get"
"Having traipsed around expensive kitchen showrooms as well as the usual B&Q and Wickes, and being disappointed at the prices being quoted we decided we would try something a little more up to date and used the internet to shop around for our new kitchen. We are so glad we did...the level of service we received was far above and beyond what we expected to get for the price."
Mrs Pam Jones, Sheffield

"A great service, great price and brilliant quality"
"All in all a great service, great price and brilliant quality.  You only do a quality kitchen once every blue moon so I would seriously recommend you go with Mastercraft Kitchens if you are about to make that all important decision."
Mrs Elaine Sumner, Wirral

"Exceeded our expectations"
"We love our new Mastercraft kitchen. Everyone who has visited has been wowed by the style, colours and tones. Exceeded our expectations and we have no hesitation in recommending Mastercraft to our family and friends."
Mr Graham Hall, Worksop

"Our only regret was not calling them in earlier"
"Full marks to Mastercraft Kitchens for all their help in our recent project.  Our only regret was not calling them in earlier. The out of business hours support and quick replies when we had any questions was very reassuring.
The kitchen is now the best room in our house and all our friends and family love it.  We would highly recommend anyone thinking of getting a new kitchen to get a quote from Mastercraft Kitchens."
Mrs Helen Shaw, Lancaster

"The quality is outstanding"
"The quality is outstanding and we had great service. There have been no issues with it since. Love the design and stone grey door colour. Our next door neighbour has just ordered theirs from Mastercraft too after getting several other quotes to compare prices. Would highly recommend Mastercraft to anyone looking."
Mr Alan Davies, Llandudno

"Nothing was too much trouble"
"Cannot speak highly enough about this company and everyone involved in bringing our kitchen to life. Steve did the most amazing design and he simply couldn't have been more helpful, friendly and professional.
Lee who fit the kitchen was amazing, hard working and did a superb job, nothing was too much trouble.
Everyone else, electrician, plasterers and floor fitter did such a good job"
Karen Illingsworth, Cleckheaton
Arrange a Home Design Visit
Why not request a free home design visit with one of our kitchen designers? We'll measure everything up for you and we can discuss your likes and dislikes. You'll get a fully rendered 3D design of how your new Mastercraft kitchen would look and receive a fully inclusive, competitive quote (and there's no obligation to buy).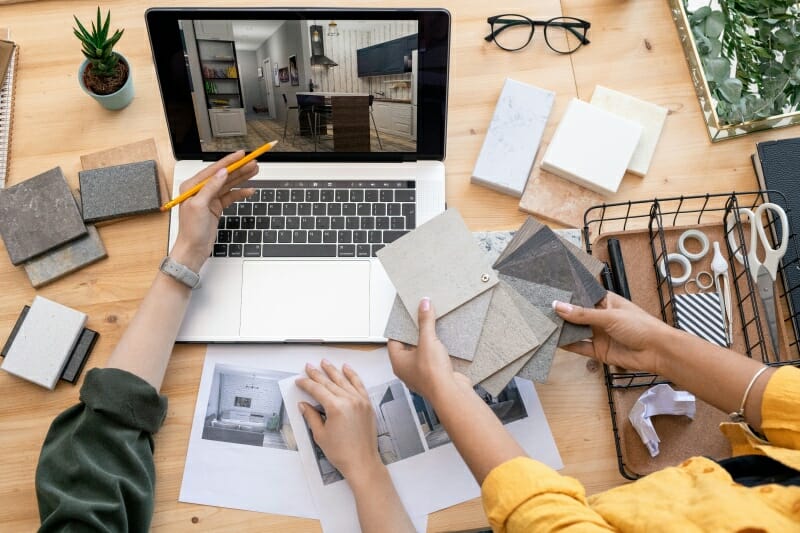 Our kitchen ranges have been featured in…