Mastercraft® Electric Underfloor Heating
Our electric underfloor heating systems are a perfect way to create warm comfort within your kitchen. This type of heating system is placed close to the floor surface and due to the even heat distribution upside you are getting the optimum heating climate in your room. Underfloor heating can be used both as a central heating unit and as a supplemental system. We always recommend that we install our underfloor heating systems with the correct insulation, this lowers heat up times significantlyand further increases efficiency.
Our underfloor heating systems are reliable, efficient and are a cost effective solution to keeping your family warm.  Electric underfloor heating is fast becoming more and more popular in the modern home. Eliminating the need for wall mounted heaters which restrict the true size of your room and overall design. The installation of these underfloor heating systems and insulation have been made to provide the user with simplicity and peace of mind. All of Mastercraft's underfloor heating systems are manufactured with a twin core heating cable, which means all you have to do is tell us where you want the thermostat control an we take care of everything else. That's it.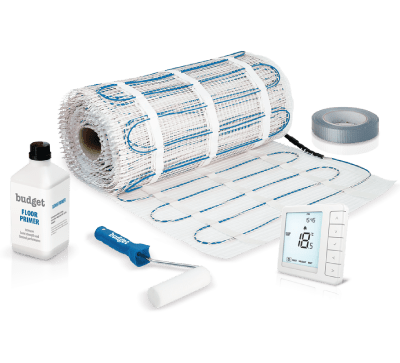 When cost is more important than quality! Thermoflex heating mats are cost effective and come with a 15 year manufacturers warranty and are all 500mm wide with a mesh backing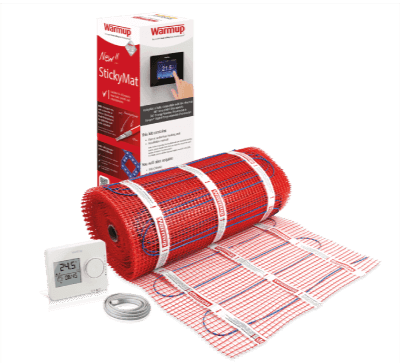 Warmup systems offer fast and quick installation and best of all are extremely affordable and efficient to run. With a lifetime warranty they are a very popular choice. A foil version is also available for timber or carpeted flooring.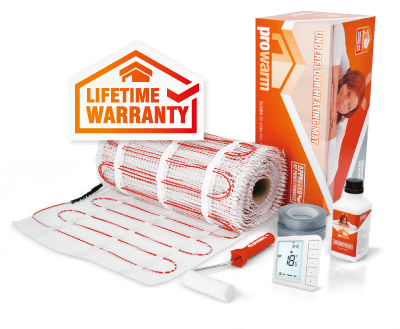 Our Prowarm 150w underfloor heating sticky mat systems are suitable as a primary heating source providing you have adequate insulation. These are our most commonly used mats for kitchens, dining rooms, large bathrooms and most other areas with tiled floors.
Free bespoke design service for your underfloor heating project…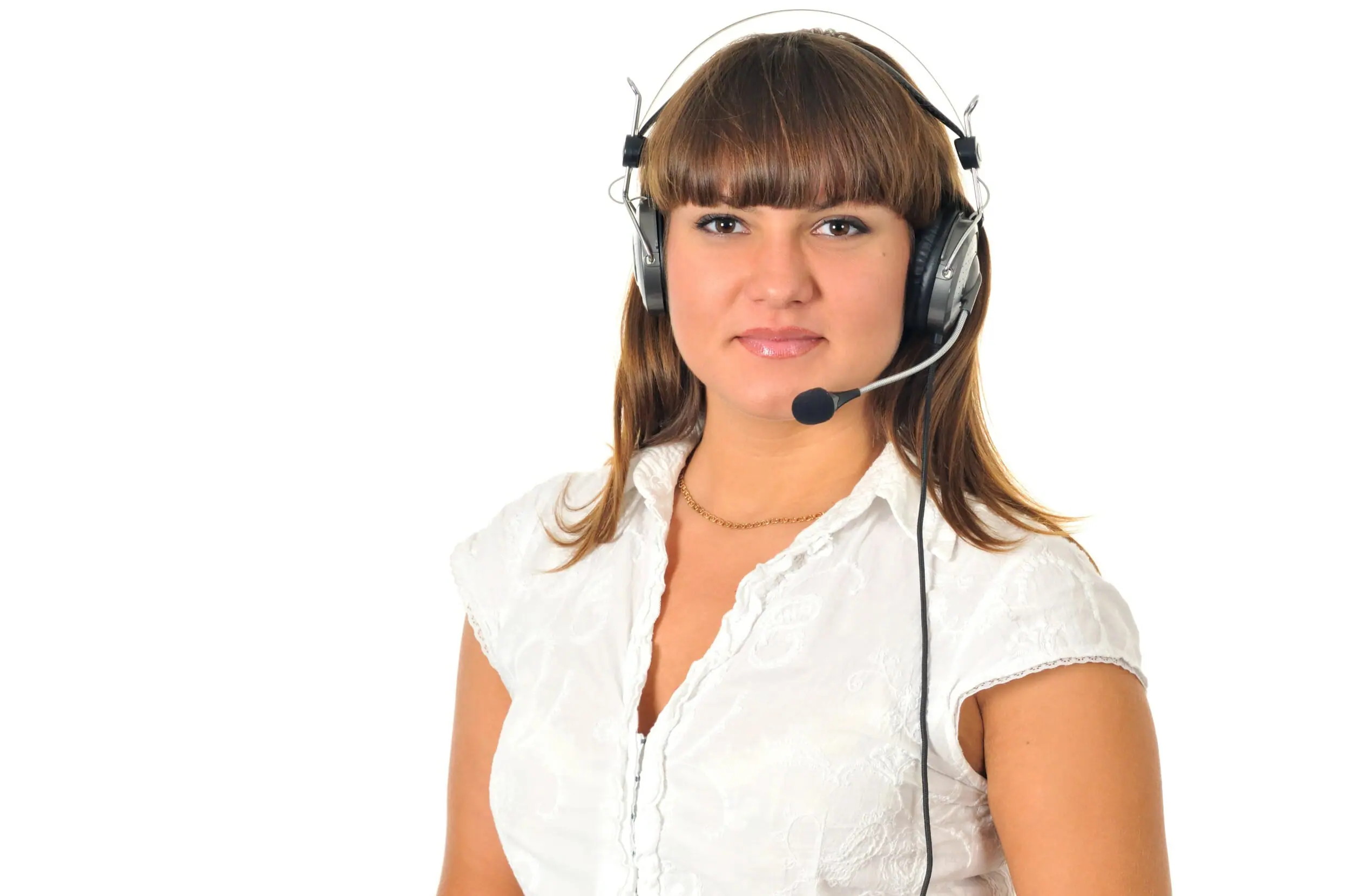 Full design and fitting service from start to finish
Expert advice from a qualified team of professionals
Get a free bespoke heating design including CAD drawings
Get your heating quote along with your kitchen design
Accessories and Optional Extras
Explore some of the exciting customisable options available to help create your dream kitchen!