Mastercraft® Kitchens Service
Great Service from Beginning to End
At Mastercraft Kitchens, we recognise the importance of your investment in a new fitted kitchen. Our commitment is unwavering – to offer you unparalleled service from design to installation. For a seamless experience, every project is overseen by a dedicated management team, ensuring everything aligns with your vision.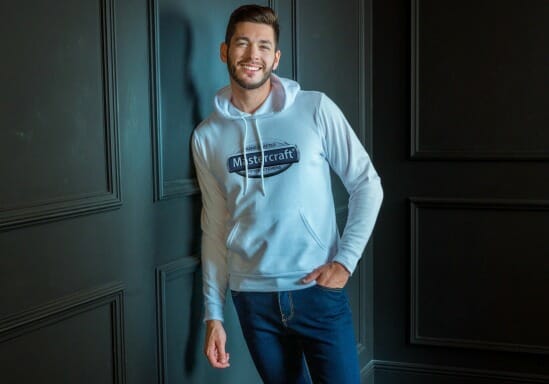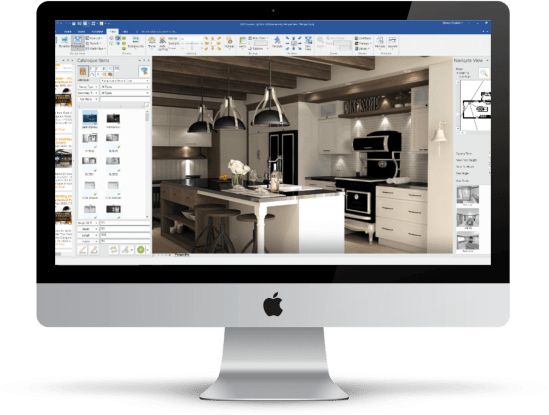 With our advanced design software, envision your chosen Mastercraft kitchen tailored to your space! From the convenience of your home, our innovative Mastercraft design consultant will offerdesign alternatives and present your kitchen in lifelike 3-D. Experience this service at no cost and with zero commitment.
Everything Planned to the Smallest Detail
Our designer will craft comprehensive technical sketches for your project, accompanied by a detailed components list. Review these via email, make any desired adjustments, and once you're satisfied, we'll forward the design to our factory. There, our skilled craftsmen will commence constructing your bespoke kitchen.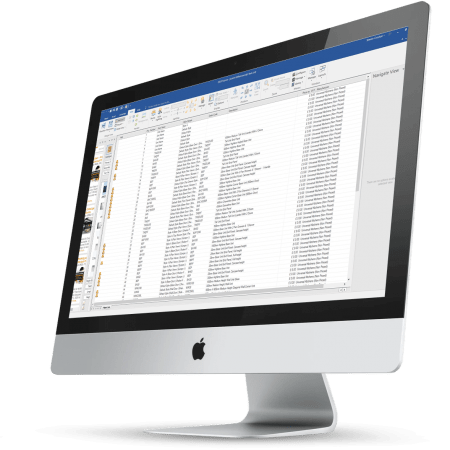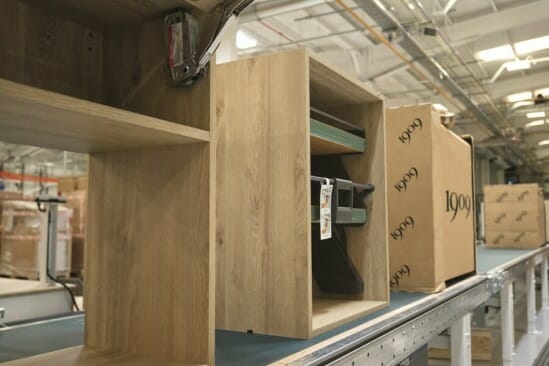 Every Mastercraft kitchen is expertly crafted in the UK. Using premium materials at our advanced UK facilities, our kitchens are designed for longevity and enduring style. We back our excellence with a 25-year cabinet guarantee.
Installed to the Highest Industry Standards
Once your kitchen masterpiece is ready, our elite installation team takes over. With top-tier kitchen fitters, builders, gas and electrical experts, we're geared to transform your space with efficiency and finesse. Our tradesmen are courteous and champions of excellence, ensuring every corner of your kitchen is finished to unparalleled standards. Let us bring the dream to life.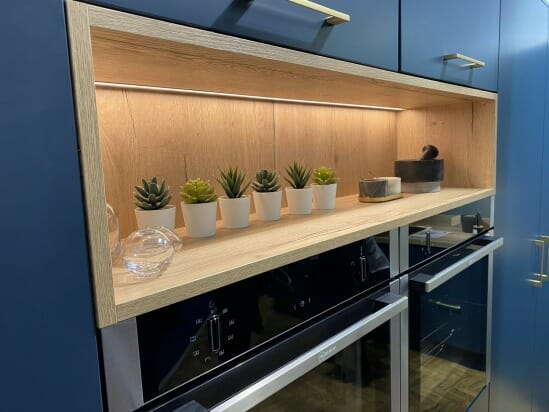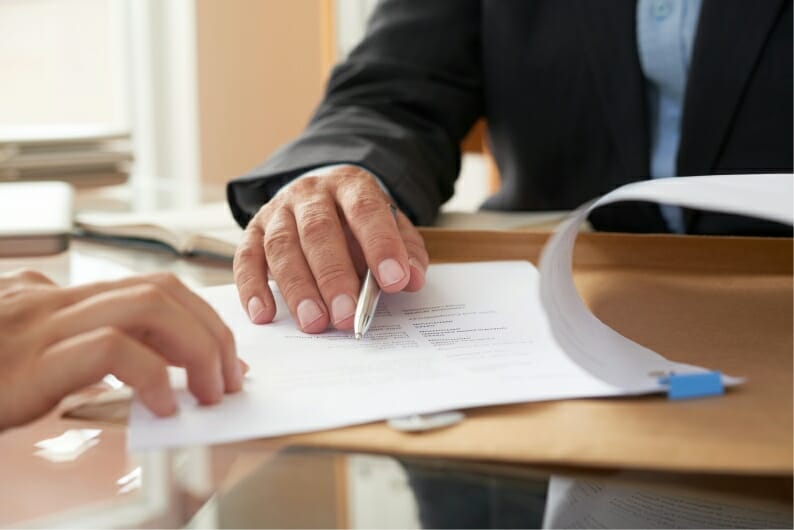 We Won't Rest Until Your'e Happy
Your satisfaction is paramount. After installation, our project team will check in to ensure everything meets your expectations. Once you're content, we'll finalize the project and activate your 25-year Mastercraft warranty. Your trust, our promise.
"Would thoroughly recommend this company to anyone"
"We used Mastercraft Kitchens as we wanted a company that, in addition to the design and construction of the new kitchen and utility room, would carry out all the building work that we wanted including all structural alterations, electrical and plumbing work as well as new flooring throughout. We were not disappointed."
Mrs Elaine Kibble, Stafford
"The outcome is stunning and I am so happy with my new kitchen"
"I went with Mastercraft for my dream kitchen as they provide the whole package building works, plastering, electrics. Steve designed and managed it all and was always at the end of the phone to answer all my questions. I chose my own colour from the farrow and ball range for the kitchen cupboards, they sent a sample and it was perfect. The lads came and really worked hard knocking through two rooms, plastering and electrics. The outcome is stunning and I am so happy with my new kitchen it is exactly how I imagined. "
Sam Wittering, Lancaster
"We are so happy with the result and would recommend Mastercraft."
"Delighted with our kitchen from Mastercraft. From Steven's advice and encouragement in the planning stage, the team lead by Lee were professional, reliable and kept us informed, they did not waste a moment- every hour was planned out and the whole process was seamless. Our kitchen included wall removal and building work, and the fact that Mastercraft took care of every aspect made the job smooth and stress free.
Everyone on the job were skilled and professional."
Cathy Cheung, Crosby Merseyside
"Mastercraft fitted the bill perfectly"
"We wanted a company that could come in and do everything which meant knocking a wall through, bricking up a doorway and other alterations. Mastercraft fitted the bill perfectly as other companies only wanted to price for the kitchen units, not the building work."
Mr & Mrs Wilkinson, Northampton
"The best fitted kitchen experience we have ever had "
"We are very impressed with the service we received from Mastercraft Kitchens. Everyone has been very pleasant to deal with and nothing has been too much trouble. We can honestly say this is the best fitted kitchen experience we have ever had and would highly recommend anyone in the process of shopping for a new kitchen to try Mastercraft Kitchens, you won't be disappointed"
Stephen Cooper, Solihull
"We're very, very happy with everything"
"Well, I can say again, we're not disappointed as yet another Mastercraft Kitchen has been successfully completed to a very high standard. The speed of service, the ease that everything went together and the quality of the finish is superb. Thanks again to everyone at Mastercraft, from the guys in the factory to the aftersales staff, Lee's fitting team and to Steve our long suffering kitchen designer and project manager. A great job by all, we're very, very happy with everything."
Adam Owens, Property Developer
"Amazing service. Would definitely recommend"
"The whole service was wonderful from start to finish. The workmen were a friendly lot and they all did a fantastic job. Although my kitchen is only small, the design is very practical and the finish and quality of the units are noticeably better than a lot of the showrooms I looked around.  Best of all was that on the last day the guys cleaned and polished everything up for me. Amazing service. Would definitely recommend."
Mrs C Quinn, Manchester
"I'm a very happy customer"
"The workmanship, service and quality of the products supplied have all been and still are excellent.

We are particularly impressed by the friendly, cheery attitude everyone has in their work and would recommend anyone to use Mastercraft Kitchens for their kitchen project. I'm a very happy customer."
John Vine, Wakefield
"Above and beyond what we expected to get"
"Having traipsed around expensive kitchen showrooms as well as the usual B&Q and Wickes, and being disappointed at the prices being quoted we decided we would try something a little more up to date and used the internet to shop around for our new kitchen. We are so glad we did...the level of service we received was far above and beyond what we expected to get for the price."
Mrs Pam Jones, Sheffield
"A great service, great price and brilliant quality"
"All in all a great service, great price and brilliant quality.  You only do a quality kitchen once every blue moon so I would seriously recommend you go with Mastercraft Kitchens if you are about to make that all important decision."
Mrs Elaine Sumner, Wirral
"Exceeded our expectations"
"We love our new Mastercraft kitchen. Everyone who has visited has been wowed by the style, colours and tones. Exceeded our expectations and we have no hesitation in recommending Mastercraft to our family and friends."
Mr Graham Hall, Worksop
"Our only regret was not calling them in earlier"
"Full marks to Mastercraft Kitchens for all their help in our recent project.  Our only regret was not calling them in earlier. The out of business hours support and quick replies when we had any questions was very reassuring.
The kitchen is now the best room in our house and all our friends and family love it.  We would highly recommend anyone thinking of getting a new kitchen to get a quote from Mastercraft Kitchens."
Mrs Helen Shaw, Lancaster
"The quality is outstanding"
"The quality is outstanding and we had great service. There have been no issues with it since. Love the design and stone grey door colour. Our next door neighbour has just ordered theirs from Mastercraft too after getting several other quotes to compare prices. Would highly recommend Mastercraft to anyone looking."
Mr Alan Davies, Llandudno
"Nothing was too much trouble"
"Cannot speak highly enough about this company and everyone involved in bringing our kitchen to life. Steve did the most amazing design and he simply couldn't have been more helpful, friendly and professional.
Lee who fit the kitchen was amazing, hard working and did a superb job, nothing was too much trouble.
Everyone else, electrician, plasterers and floor fitter did such a good job"
Karen Illingsworth, Cleckheaton
The Mastercraft Kitchens website uses cookies to ensure you get the best experience on our site. Please let us know you agree to receive cookies on our site. By scrolling down we assume you are happy to accept cookies. Accept Cookies or Find out more
Privacy Overview
This website uses cookies to improve your experience while you navigate through the website. Out of these, the cookies that are categorized as necessary are stored on your browser as they are essential for the working of basic functionalities of the website. We also use third-party cookies that help us analyze and understand how you use this website. These cookies will be stored in your browser only with your consent. You also have the option to opt-out of these cookies. But opting out of some of these cookies may affect your browsing experience.
Necessary cookies are absolutely essential for the website to function properly. This category only includes cookies that ensures basic functionalities and security features of the website. These cookies do not store any personal information.
Any cookies that may not be particularly necessary for the website to function and is used specifically to collect user personal data via analytics, ads, other embedded contents are termed as non-necessary cookies. It is mandatory to procure user consent prior to running these cookies on your website.