Mastercraft® Fitted Kitchens Maintenance and Care Instructions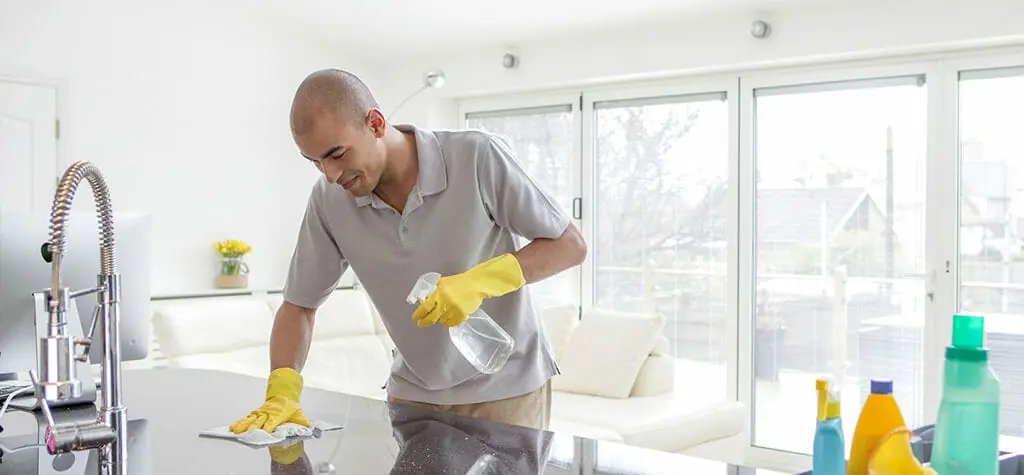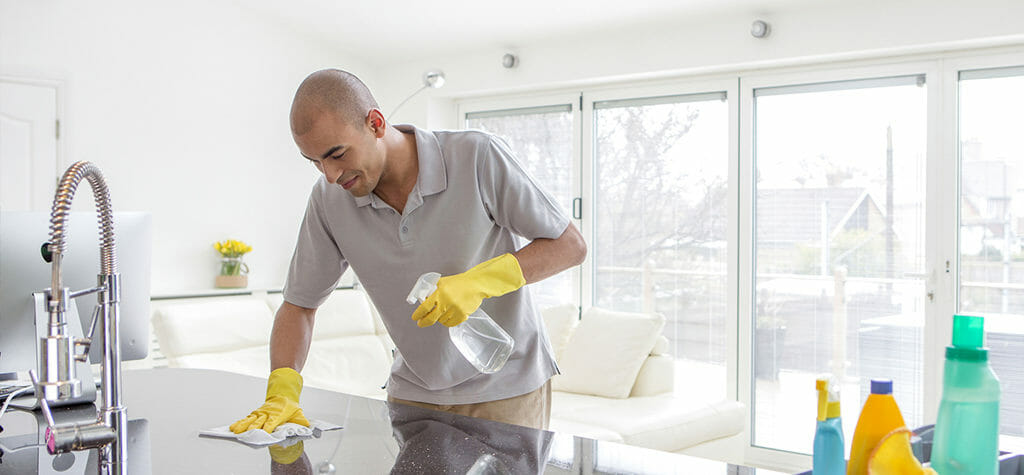 Not only do we want to make sure you're delighted with your new Mastercraft Kitchen installation, we want to ensure it gives you many years of enjoyment and serviceability for you too. We offer you a 25 Year Warranty on the products we manufacture but it is important to keep your kitchen in good condition. Here are six important things you need to be aware of to keep your kitchen looking like new.
Cleaning
As obvious as it may seem, keeping your kitchen clean will keep it looking newer longer. It is important you use the right products for your particular door surfaces but always avoid products that contain alcohol or solvents. For light marks such as fingerprints use a damp cloth and then wipe over with a soft, dry cloth. When cooking always wipe up splashes immediately with a damp cloth.
Sunlight
As stunning as your new Mastercraft Kitchen may look bathed in glorious sunlight be careful of exposing the units in too much sun. Installing blinds at the window will prevent discolouration particularly of wood and timber worktops which will fade if exposed to light. Although with wood the fading will be natural it is important to remember that if you ever require new doors or units they will be a different colour from the rest of the kitchen.
Accessories
Make sure items such as kettles and toasters which create heat and steam are not placed directly under wall units, especially if you have under cabinet lighting, as the rising steam can cause warping, swelling and may affect your lighting.
Stainless Steel
Stainless steel appliances look stunning in a kitchen but can be a magnet for dust and marks (particularly those from grubby little fingers!). To clean them, wipe down with a damp cloth and then dry with a soft, clean cloth (there are microfibre cloths specifically designed for stainless steel).  The top tip here though is to then apply a thin layer of baby oil which not only makes the appliance look great by retaining its sheen but also helps prevent food and dust from sticking to the surface.
Worktops
No matter how high quality your worktops are they will get damaged if they are not looked after properly. Therefore always use a chopping board rather than cutting directly on to the surface and never place hot pots and pans directly on to the surface, instead use a pan stand. Make sure any splashes are cleaned up immediately and avoid spilling highly coloured and acidic foodstuffs as these may stain the surface. If your worktops are wooden make sure they are oiled regularly.
General Maintenance
Although we guarantee your kitchen installation, it's up to you to make sure it's well maintained. If it's not, it can affect your warranty!  Re-tighten any hinge plates that become loose through wear and tear. Re-adjust and correct any hinge settings where a cabinet door may have dropped over time to avoid damage to rubbing or clashing doors. Periodically check handle bolts to make sure they haven't come loose through wear and tear. The same applies to pull-out accessories and baskets. These can stick and catch through time over overloading and you will need to adjust and maintain the settings to avoid problems with them later.
Detailed Fitted Kitchen Product Care – Instructions and Advice