We know how important it is to have plenty of practical storage space in your kitchen, keeping your working areas clutter free. Our clever storage systems will provide the perfect home for your foodstuffs, pots and pans and all those items you need to keep close to hand. Here's just a small selection of what we have on offer.
Some of our larders can hold up to a whole weeks' worth of groceries. This innovative system moves the whole contents of the cupboard to you, providing easy access to all your items meaning less food goes to waste, which will save you money. All our larder units have soft close, which offers smooth closing, even when the larder is fully stocked. Anti-slip surfaces mean that your items don't move around while height adjustable trays offer a truly flexible storage solution.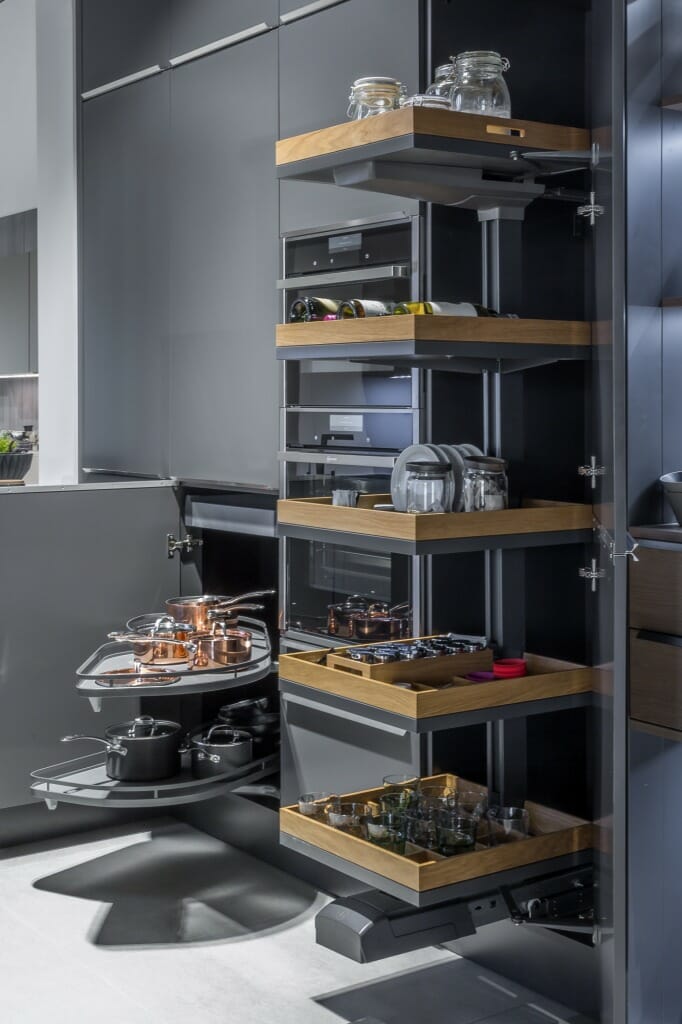 600mm Convoy Premio shown in Anthracite with oak trays & inserts (KCONPREMA600R)
Wall Storage
Cleverly designed wall storage brings your cupboard contents within easy reach, to make life that little bit easier.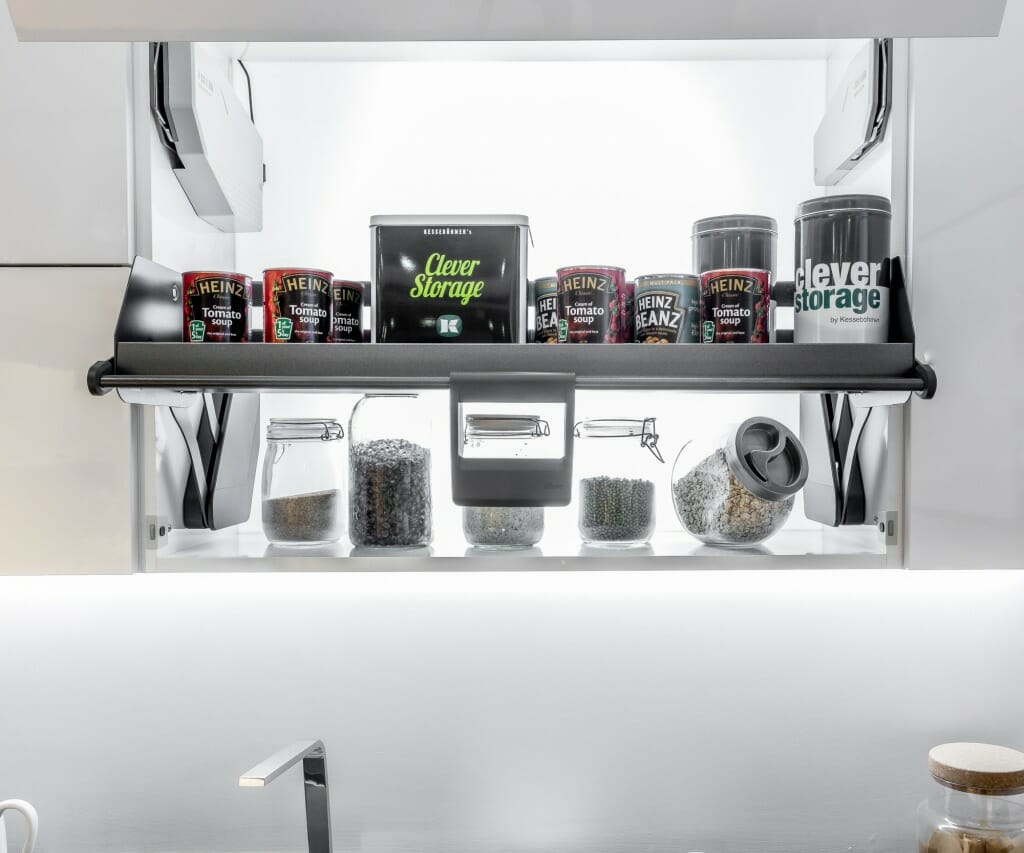 Under Counter Storage
Our vast range of under counter products allows you to maximise and organise every inch of space.
Premium Drawer Inserts – by Konfigure
Our premium drawer inserts allow you to make every drawer unique, as well as useful. Each element can be easily moved to help you create the perfect mix of style and practicality.