Half-Pencilled & Scalloped 1909 In-Frame
This supremely practical design keeps everything within easy reach
The most detailed of our three door styles blends beautifully into this period home, with the 1909 treatment carried through to the boot room, glimpsed through part-glazed doors. Charcoal, Partidge Grey and Chalk painted doors are all featured.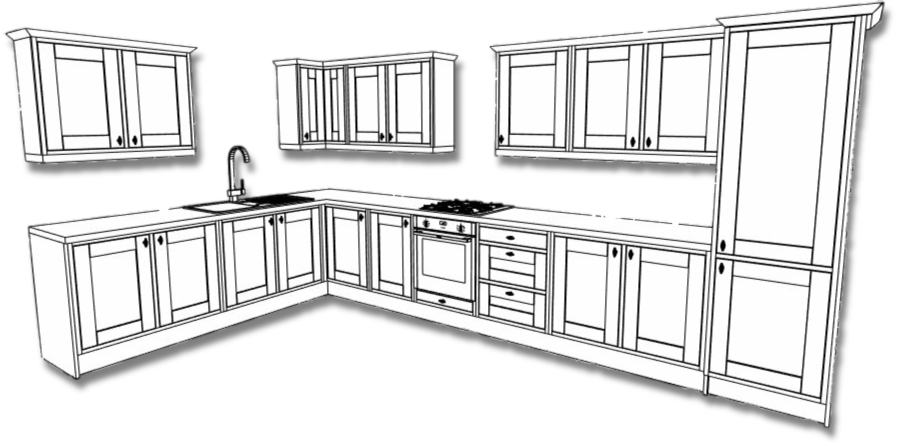 Based on this fully installed, all-inclusive, 14 unit example
£11,635
Starting from
£29,095
SALE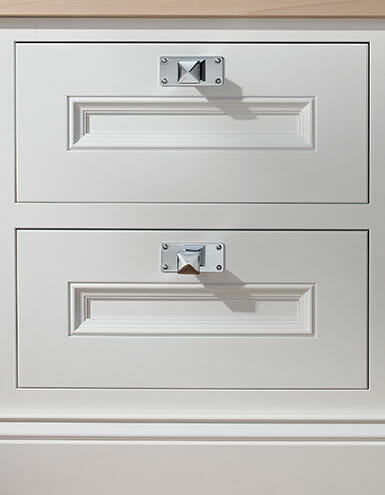 These doors with intricate Half Pencil & Scalloped beading feature solid brass butt hinges in a pewter finish and solid pewter cup handles. Classic moulded plinth and cornice add to the period feel.
Part glazed wall cupboards feature and oak veneer interior.
Half-Pencilled & Scalloped Features
ACCESSORIES & DETAILS
Balanced proportions and immaculate detailing
Half-Pencilled & Scalloped Range Handles
Made in Britain, 1909 handles are solid brass in a choice of chrome or bright nickel finishes. Solid pewter options are also available.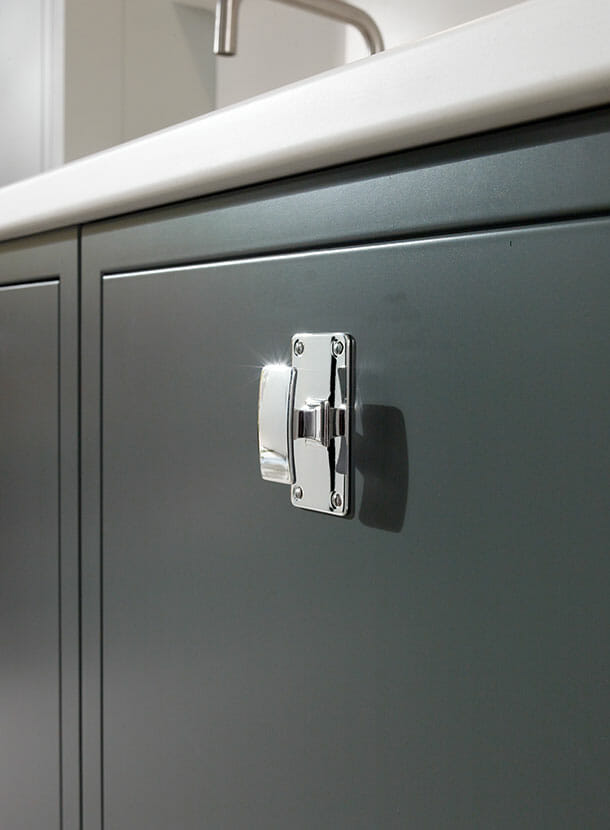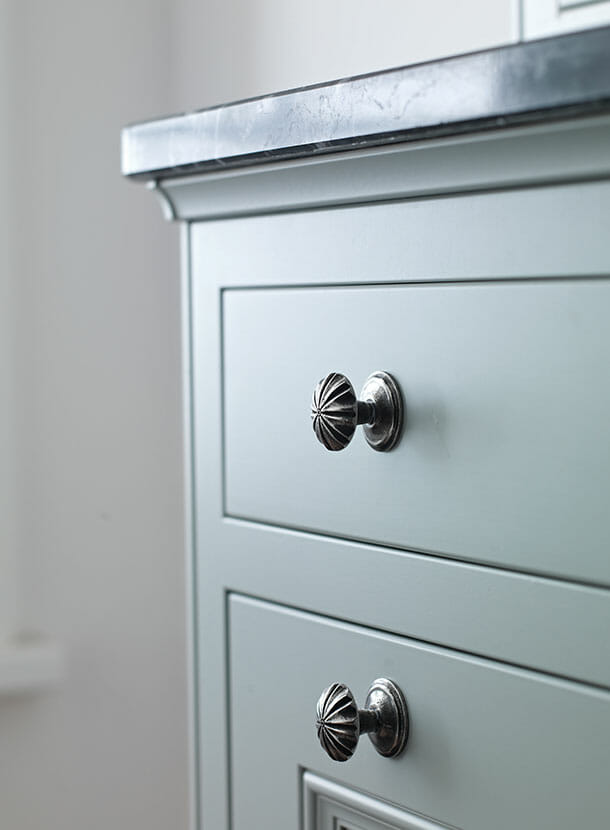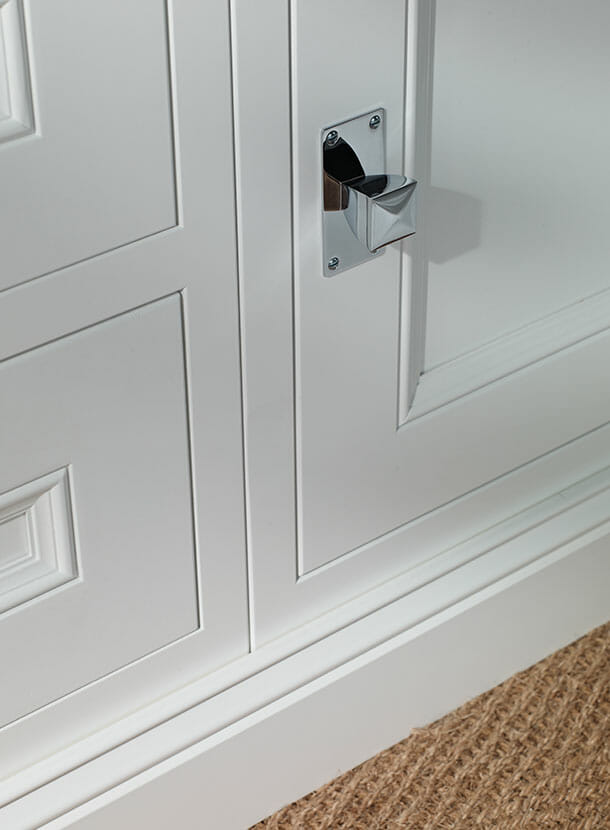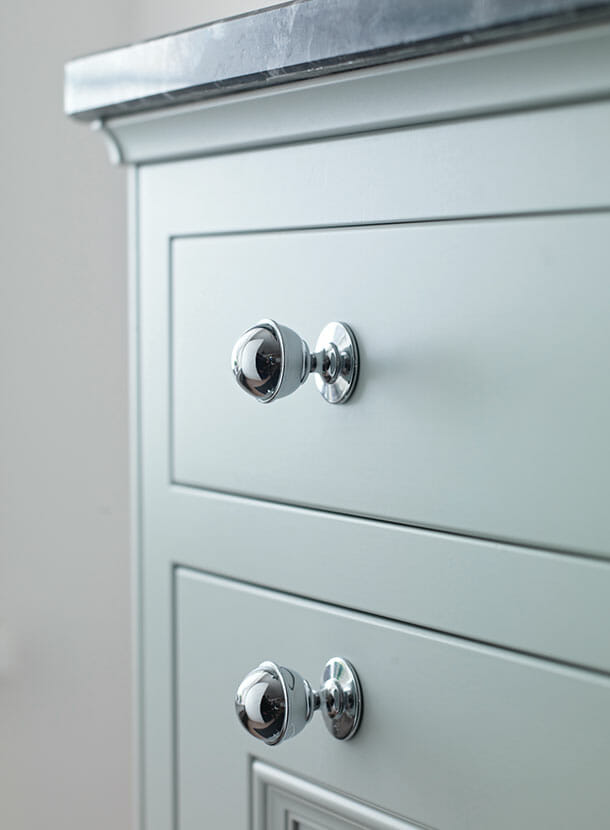 Half-Pencilled & Scalloped Worktops
Creativity doesn't have to stop with your furniture. 1909 offers a large array of worktop finishes to personalise your kitchen. Choose wood, stone, or a mix of the two.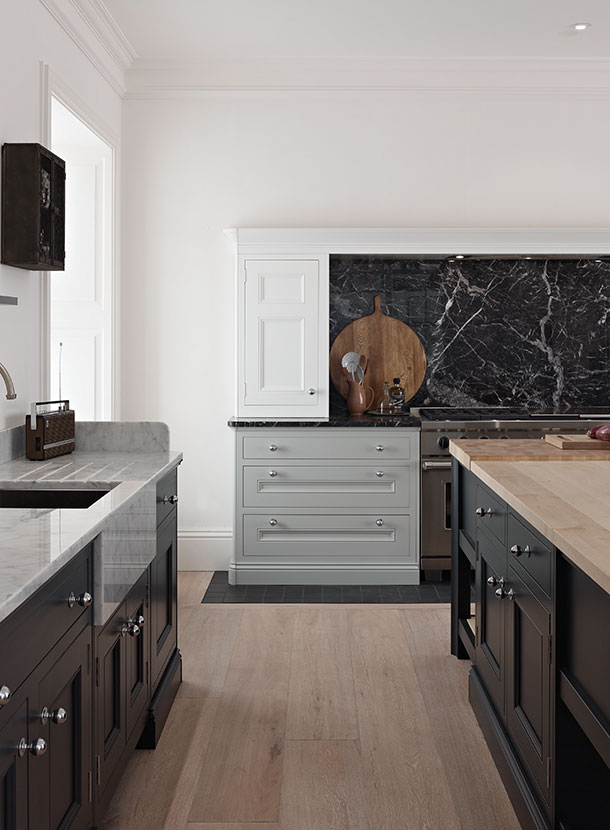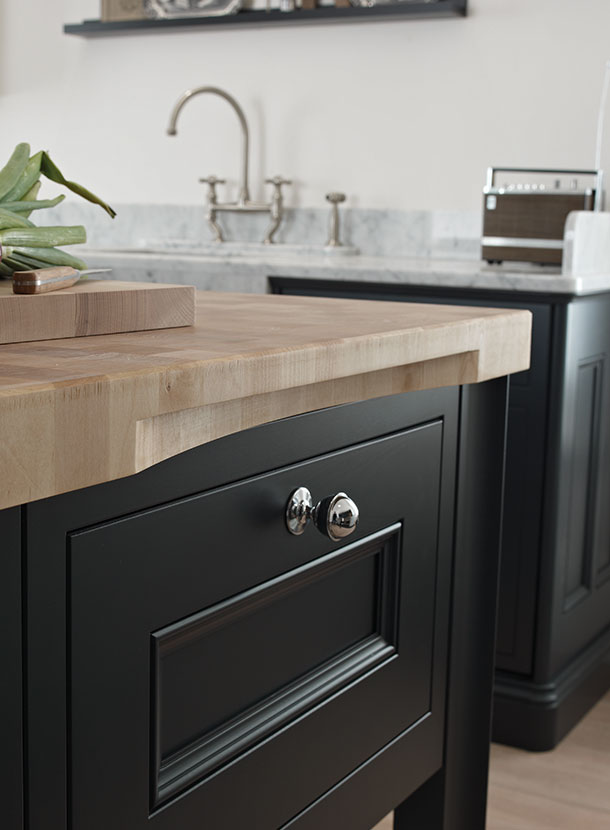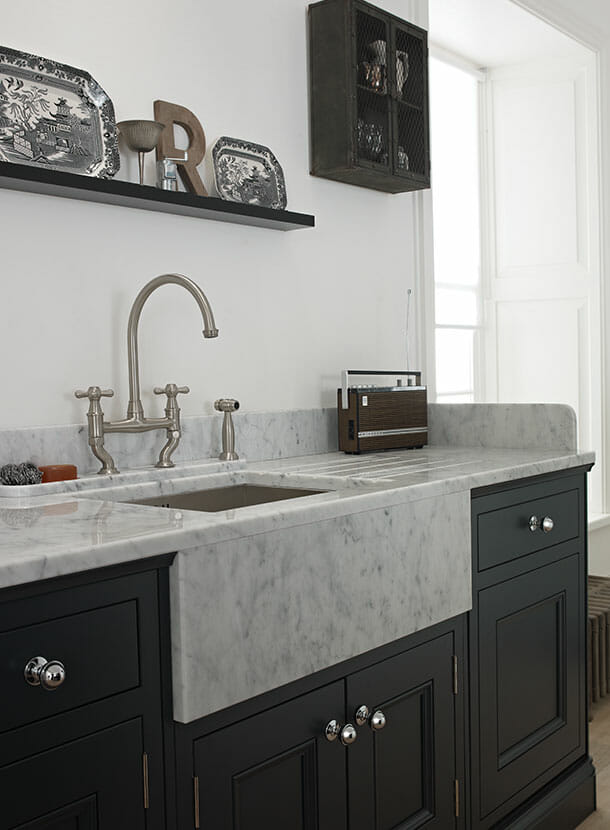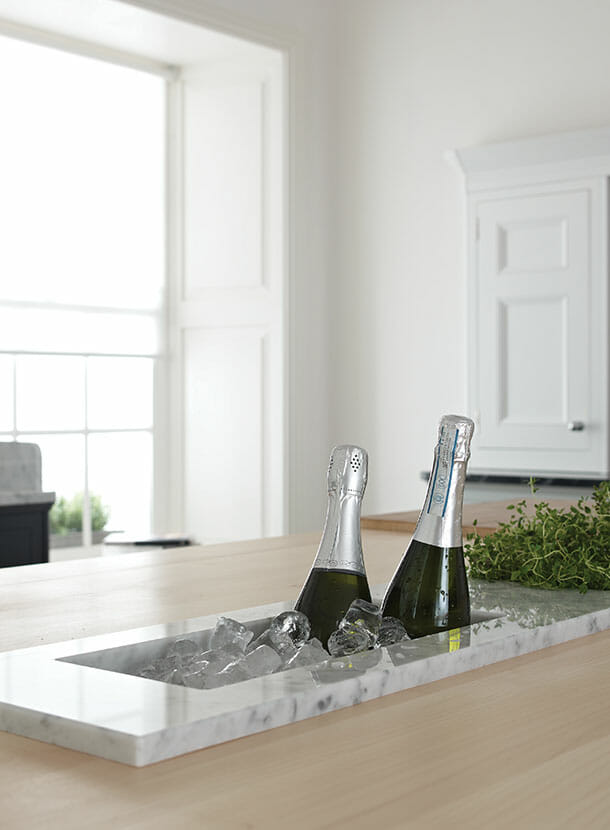 Half-Pencilled & Scalloped Storage
Behind each 1909 door there's a place for everything, thanks to some very clever storage ideas. Choose from simple cupboards to plentiful pull-outs, pantries, drawers with customised partitions and bookshelves.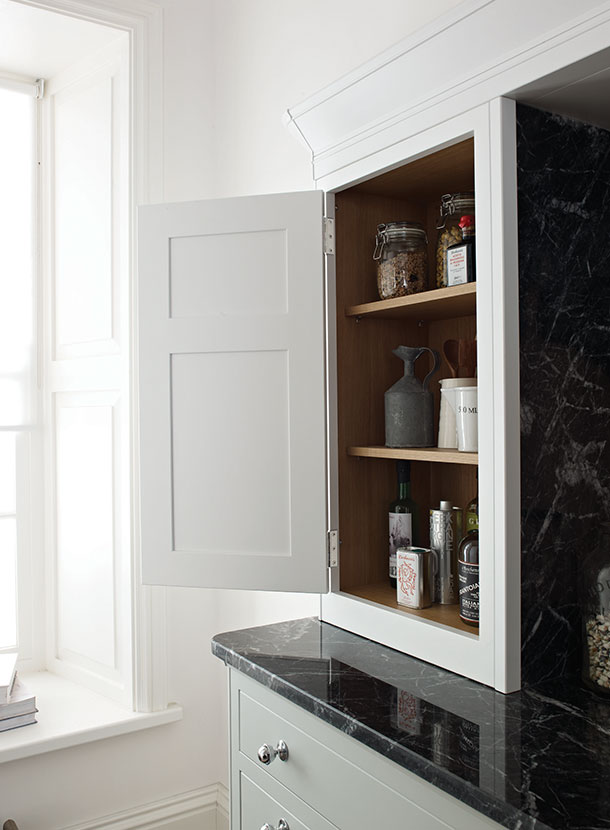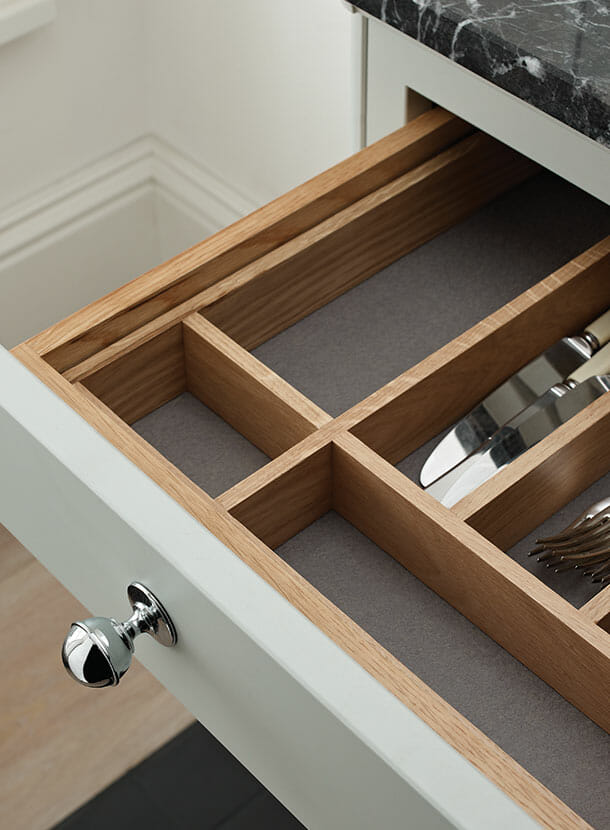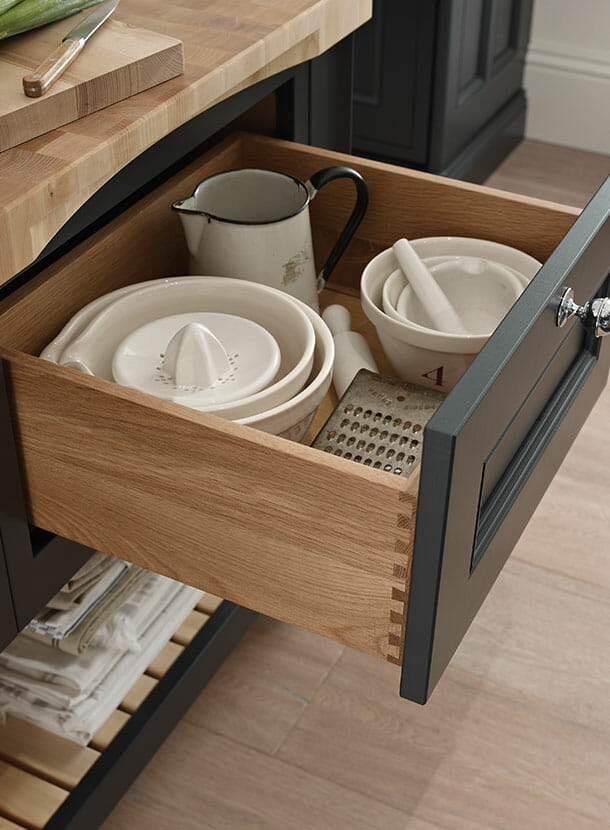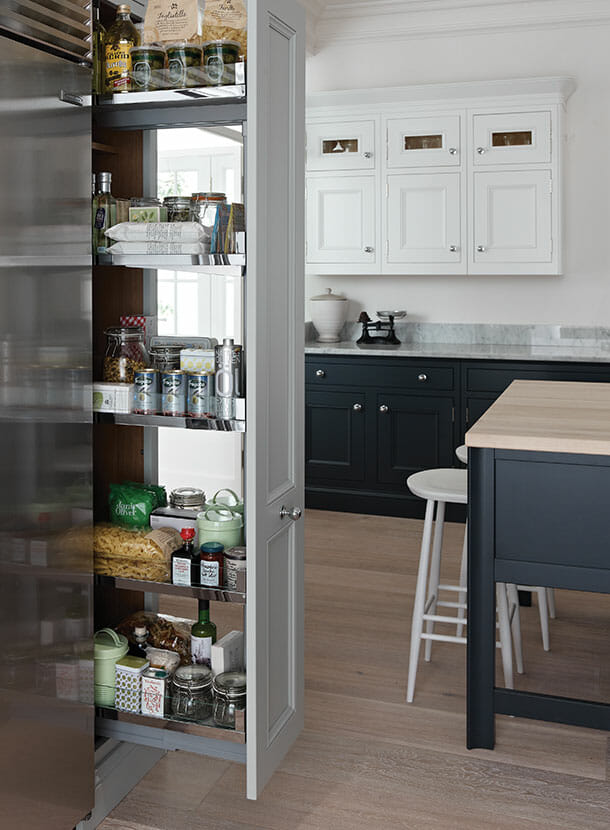 Half-Pencilled & Scalloped Finishing Touches
It's the little details that can make all the difference. Here are some of the finishing touches you may like to include in your 1909 kitchen.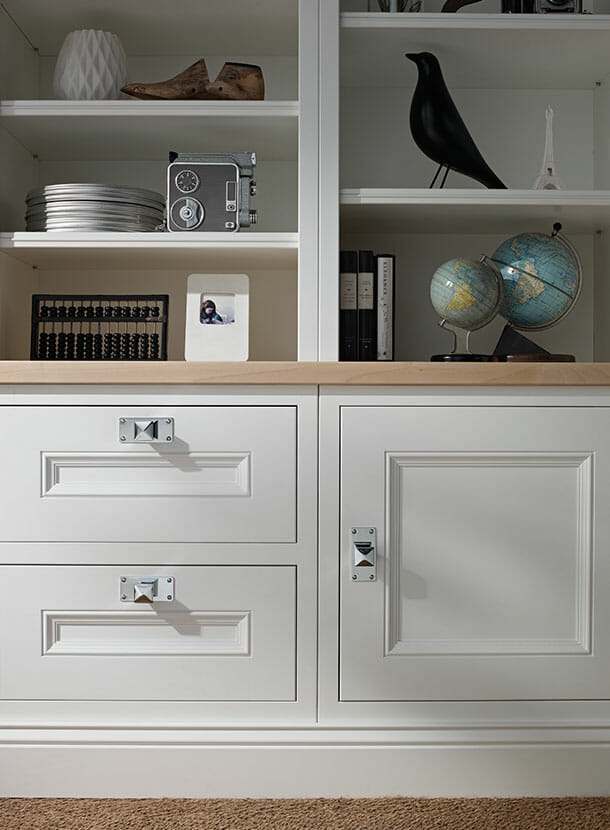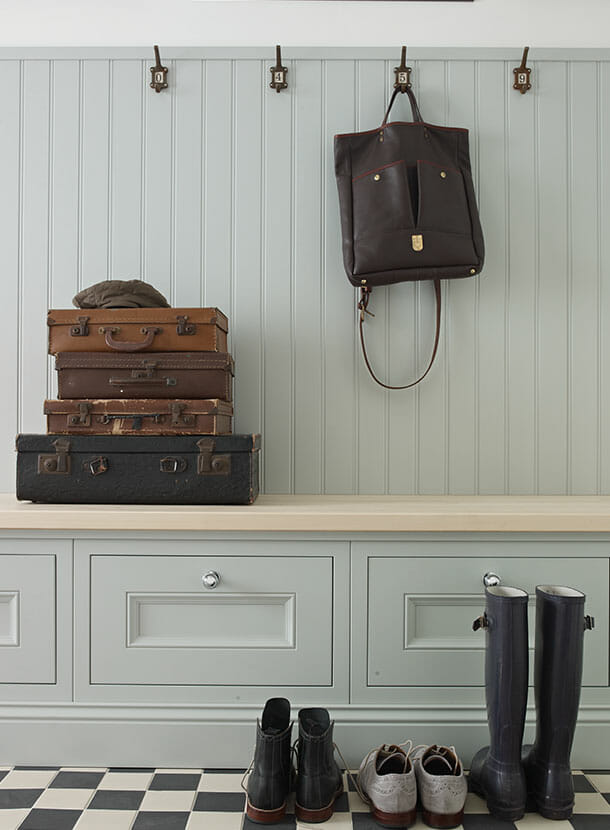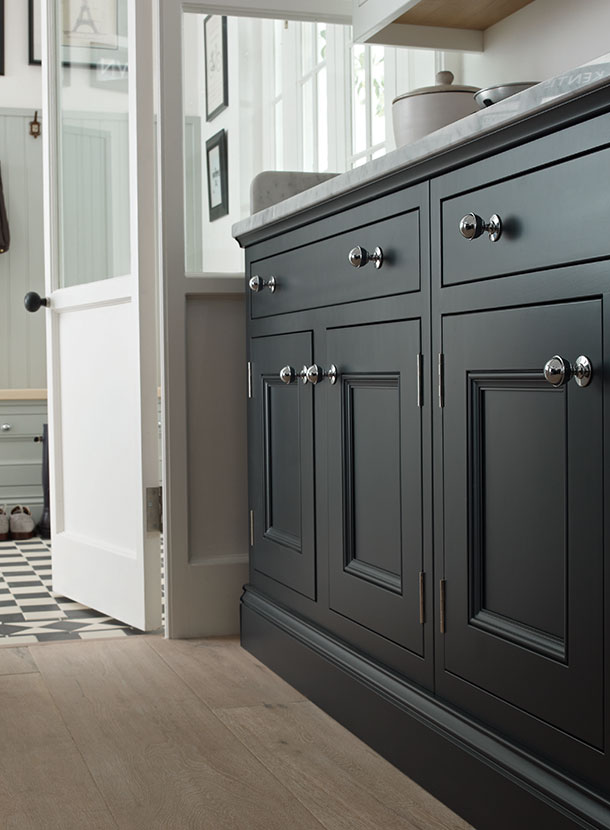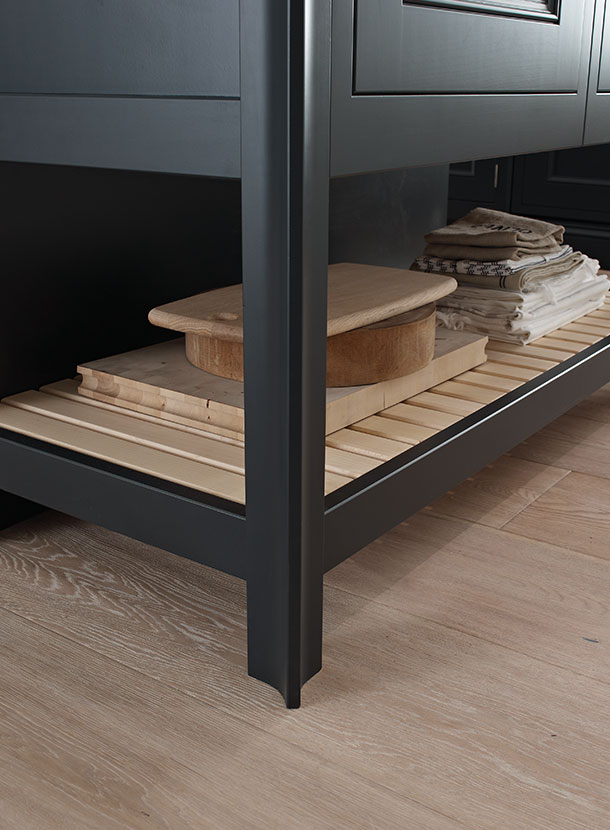 Paint-To-Order Colour Options
With a 32-strong colour palette you can achieve just the look you want for your 1909 kitchen – whether you opt for a single colour or a combination of contrasting or complementary tones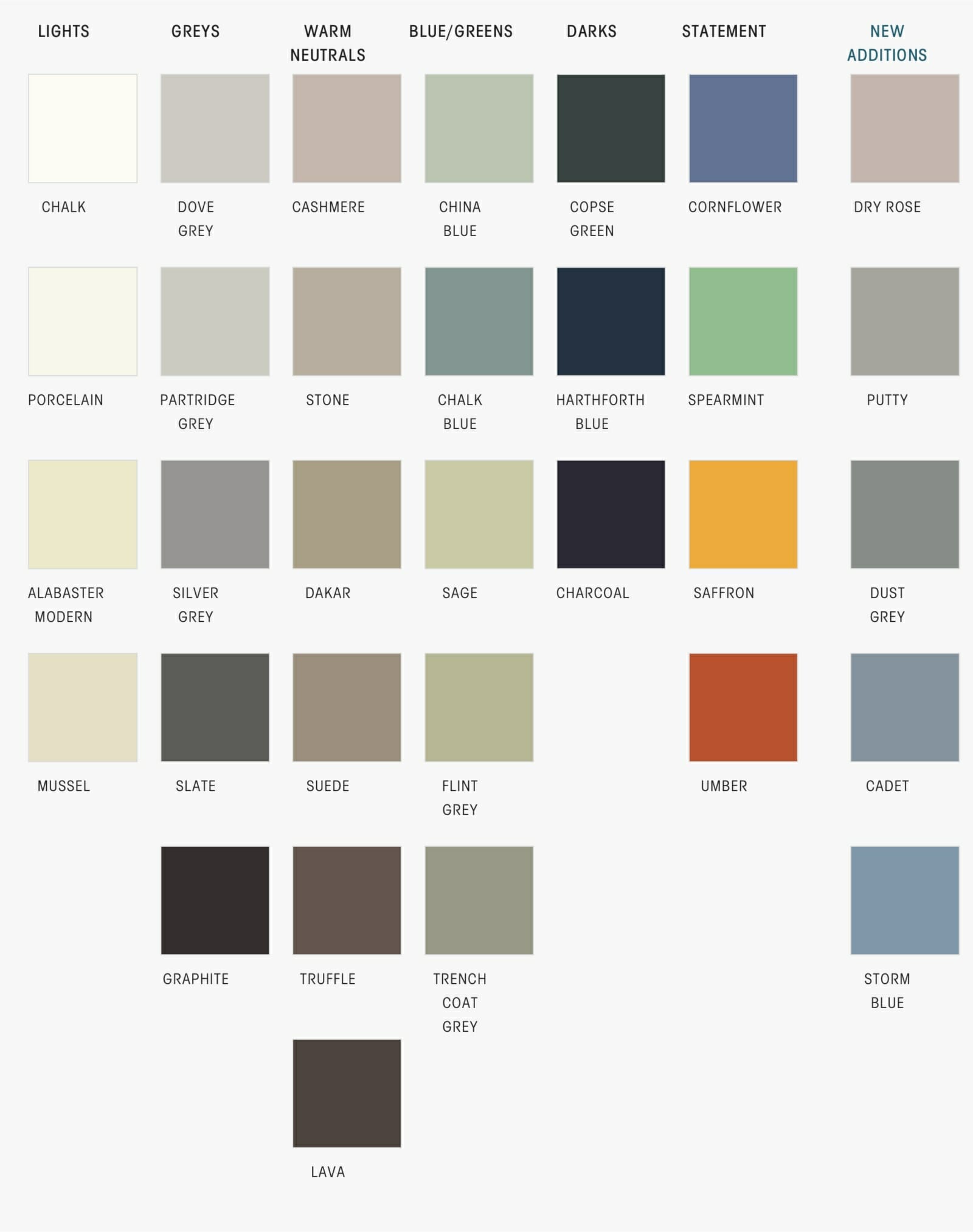 Kitchen Accessories and Gadgets
At Mastercraft kitchens, we fully understand that your kitchen isn't complete without including the perfect complementary accessories and gadgets. Our kitchen designers are fully experienced and highly knowledgeable about all aspects of our kitchen accessory and gadget ranges. They are able to help you make the most of your new Mastercraft kitchen.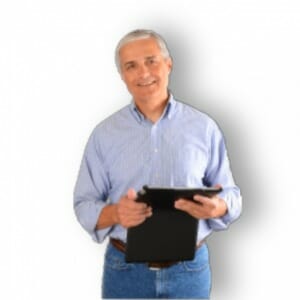 One of our highly skilled designers will visit you at home, take some details then measure up and produce a virtual reality 3D plan of your proposed kitchen, including an all-inclusive no-obligation quote.
Browse for more kitchen styles