The Classic and Quadra Design Collection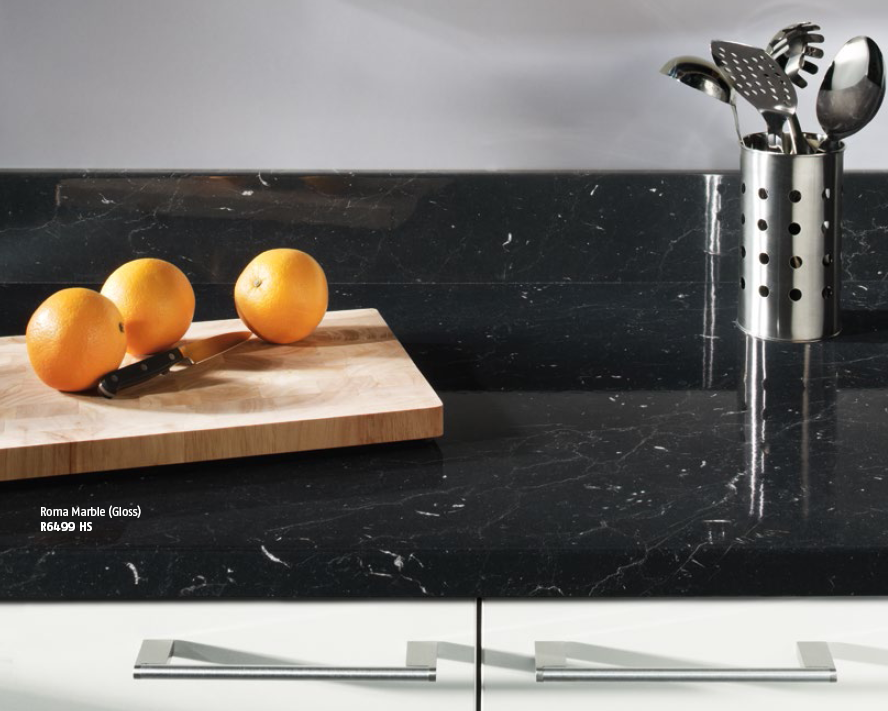 Duropal … quality you can take for granted.  All constituent parts of Duropal worktops are manufactured within the Pfleiderer Group, therefore giving complete quality control over the finished products. Duropal worktops are the perfect alternative to acrylic based, granite and stone worktops for a fraction of the price. Our comprehensive selection of decors offers opportunities from the most modern applications to the more traditional. 61 exciting decors – 18 in the popular Classic profile and 43 in the unique Quadra profile.
With Duropal you're covered from all directions …
We offer 61 exciting decors – 18 in the popular Classic profile and 43 in the unique Quadra profile

The Duropal Classic profile, long established and highly-regarded as a consistent per former, is available in this collection in 18 colourways.
– 6 mm radius
The Duropal Quadra profile offers you unique product features and is available in this collection in 43 colourways:
– 3 mm radius
All Duropal Worktops with both Classic and Quadra Profile come with a unique seal designed to ensure a lifetime of protection against moisture and steam.
Duropal worktops – highly resistant to …*
Melamine resin is the hardest of all synthetically produced organic materials. This is the reason for the high scratch and wear resistance of Duropal-HPL. The high impact resistance of the material is due to the elasticity of phenolic resin. These properties also explain the high resistance of HPL to chemicals and heat. Burning a cigarette on the surface of HPL is one of the quality tests specified in BS/EN 438, which also determines all the other qualities important for the user. However, the bottoms of saucepans and ovenware can become extremely hot and we recommend using a protective pad.