Welcome To Mastercraft® Fitted Kitchens Guiseley
Providing Exceptional Quality, Bespoke Kitchens In Guiseley For Over 23 Years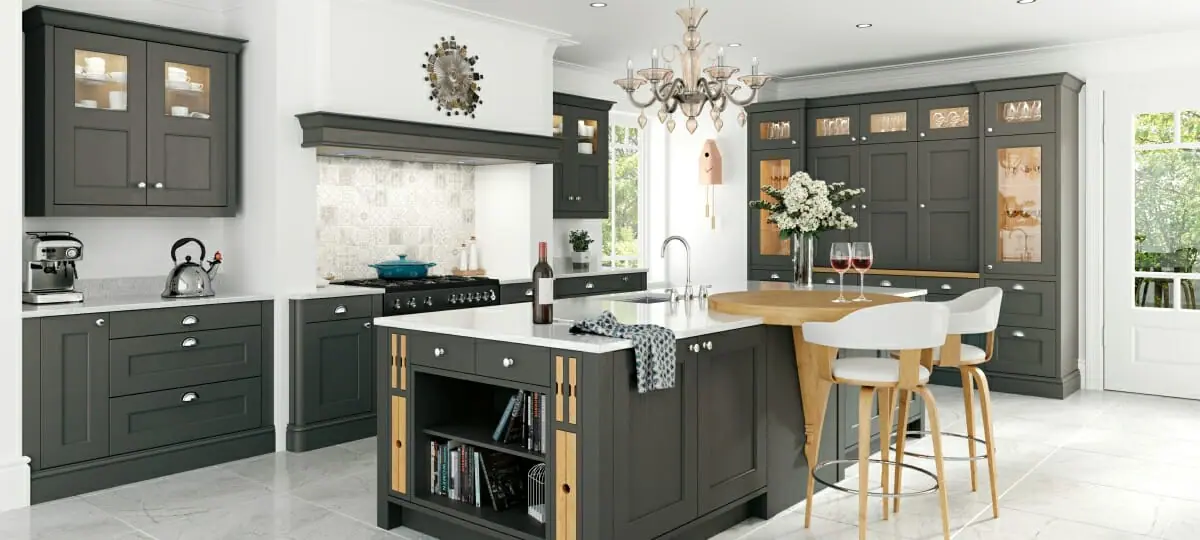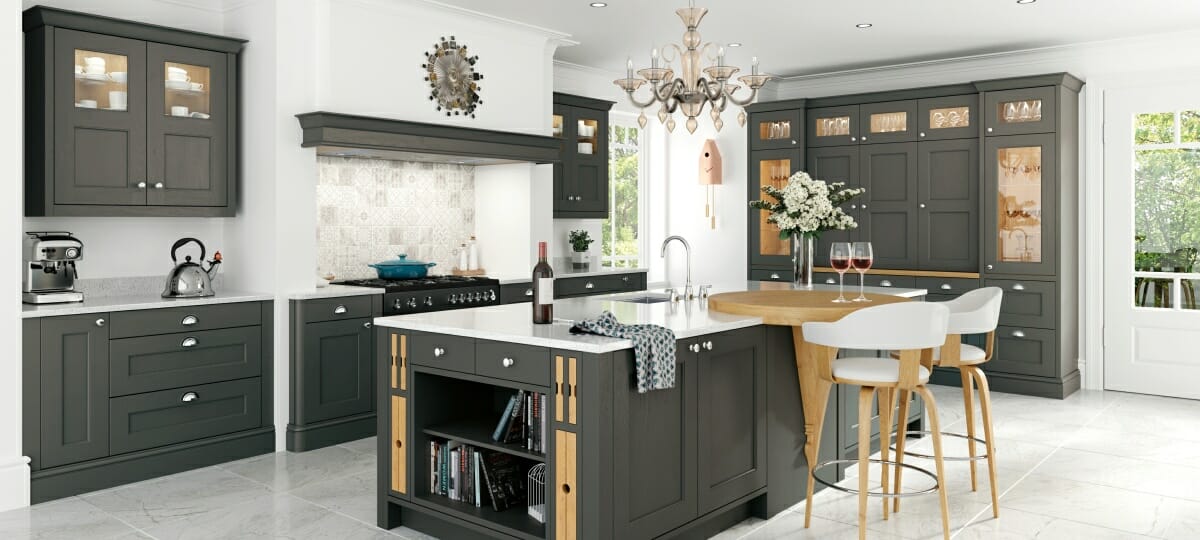 Mastercraft Kitchens® Offer Over 134 Kitchen Ranges In More Than 53 Finishes Plus Free Expert Planning And Fast Professional Installation
Welcome to Guiseley's leading kitchen specialist.
At Mastercraft Kitchens, we have been designing, manufacturing and installing the finest handcrafted fitted kitchens in the Guiseley area for over two decades. Although you may not have heard of us before or seen us on the high street, Mastercraft Fitted Kitchens Guiseley are in fact one of Guiseley's leading independent fitted kitchen companies.
The next generation of bespoke fitted kitchens.
Having built up an enviable, highly regarded reputation via personal recommendations and through the Internet, our state-of-the-art UK  manufacturing facility has grown ten-fold since 1994 and allows us to custom build kitchen cabinets to any width, height or depth. We can also shape units to fit around alcoves or pillars and make angled units to suit any design situation, all at no extra charge!
Our latest contemporary kitchen ranges include the Lucente Matt and Lucente Gloss, which are both Handleless kitchen ranges. If you're looking for a more traditional kitchen style then the Broadoak kitchen range might be more the style you're looking for. Whatever your desire, we have hundreds of kitchen ranges to choose from. Browse our full kitchen collection and filter down the styles to narrow your search.
Our aim is quite simple. At Mastercraft Fitted Kitchens Guiseley we want to offer you the very best quality, design and service, right from your first enquiry to the planning, design, manufacture and final inspection of your new Mastercraft kitchen. We aim to ensure that the whole process is as pleasurable for you as possible.
Kitchens designed to suit any budget.
No matter what your budget is we have the perfect kitchen for you and your home. We have a huge range of kitchen styles from contemporary high gloss kitchens, to traditional oak kitchens and our highly skilled designers are on hand to help you choose from our many kitchen ranges and help plan your own dream kitchen.
We offer highly competitive internet prices and offer you a best price guarantee because you buy directly from us as the manufacturers, not as retailers.  By dealing directly with Mastercraft Fitted Kitchens Guiseley you can save up to 50-60% off comparable high street retail prices on like-for-like kitchen quotes.
We also offer great deals on famous name appliances such as Neff, Bosch and Belling and will price match any offers found online.
Quick and professional installation.
We offer an exceptional installation service and employ our own in-house dedicated fitters, including electricians, plumbers, gas safe engineers and builders. This puts us in total control of our work and maintains our high standards. We're a world apart from the big, bloated DIY chains who charge a fortune for installing cheap kitchens, mainly through sub-contractors who are not proper employees of the company you bought your kitchen from.
Our installation service comes with full project management from your own personally assigned Mastercraft project management team, to ensure everything runs as smoothly and as stress-free as possible.
Call us now for a free quote.
It costs nothing to get a quote from us and there's no obligation whatsoever.  To arrange a free no-obligation home design visit with our local kitchen designer and receive a free quote, just call Mastercraft Fitted Kitchens Guiseley on Freephone 0800 345 7655 or click on the links below.
Search our portfolio for your perfect kitchen
We'll Price Match Online Appliance Prices
We deal directly with many famous name appliance manufacturers and we guarantee to price match any competitors' offer for built-in and integrated appliances when you buy a Mastercraft fitted kitchen – even from internet retailers such as AO.com and Appliances Direct.
Browse for appliances online
Either buy yourself and we'll fit or we'll price-match best offers*
All popular brands included
Special deals on Belling, Neff and Bosch appliances
* For customers of Mastercraft fully-fitted kitchens, subject to availability and price quoted at the time of order.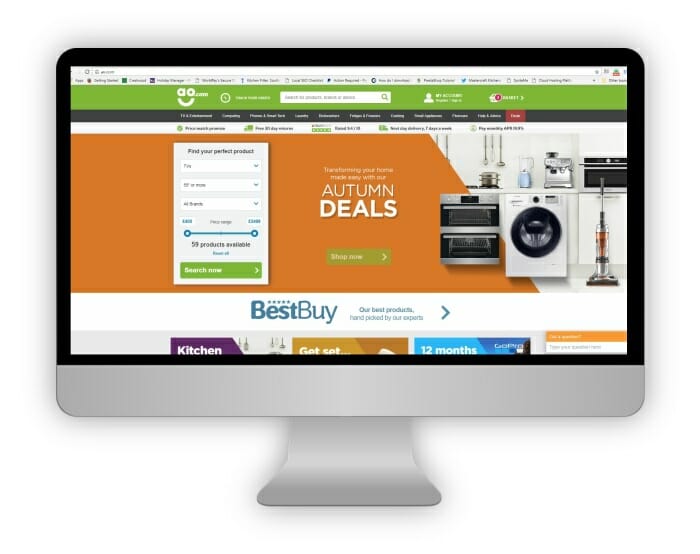 Read what our customers say about us…
We wanted a company that could come in and do everything which meant knocking a wall through, bricking up a doorway and other alterations. Mastercraft fitted the bill perfectly as other companies only wanted to price for the kitchen units, not the building work.

Paul Wilkinson, Northampton

The Mastercraft fitters were excellent at their job and knew their product inside out. They were also friendly and cheerful and obviously enjoyed working for this company which made us feel all the more confident in our choice.  I can thoroughly recommend Mastercraft Kitchens 100% as being easily the best choice.

Alison Robinson, Derby
All three workmen who fitted our kitchen delivered an excellent service. They were friendly, helpful & professional. We are now delighted with our new kitchen and the standard of workmanship received.

Elaine Watson
I would say to anyone who is looking for a new kitchen that if you want high quality, good service and good communication with great fitting, all at a very reasonable price you shouldn't need to be looking anywhere else.

Dr Ward, Notts
Extremely diligent, competent, responsive and professional. Always great communication from head office and the project manager - very fast response times, patient and understanding to customer-needs and willing to help beyond the agreed requirements.

Olivia Hogan, Wirral
Our new kitchen is fantastic! It looks really chic and we've been getting loads of positive feedback from people who walk into it for the first time. Everybody thinks it looks WOW!

Graham Davis, Gloucestershire
Kevin and Stephen were brilliant. They worked so hard and nothing was a problem for them. They did my kitchen from scratch from removing the old one, plastering, fitting and decorating. They also fitted my wooden flooring right through the downstairs of my house and did a grand job. Thanks lads.

Michelle Nelson, Ormesby
We both love the design and quality of our new kitchen. Our home has been transformed and it's been the easiest, most enjoyable and best home improvement purchase we've ever made. 

H. Spencer, Whitby
Had our kitchen supplied and fitted by Mastercraft, the quality is outstanding and we had great service. There have been no issues with it since. Love the design and stone grey door colour. Our next door neighbour has just ordered theirs from Mastercraft too after getting several other quotes to compare prices. Would highly recommend Mastercraft to anyone looking.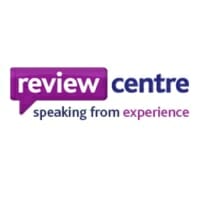 AlanD1970
Now it's finished we're really pleased with the outcome. Friends and family are impressed with the transformation. Received our warranty certificate this morning so we're looking forward to many years of use from our new kitchen. Would recommend Mastercraft to anyone looking for a fitted kitchen.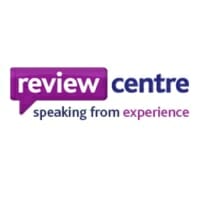 AIJones66
The kitchen units and fittings are of the highest quality and the installer was very good and couldn't do enough for us. It was a pleasure dealing with the designer and installers.
We have already recommended Mastercraft to our friends.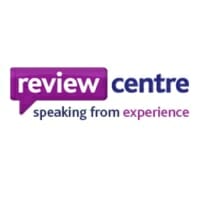 PamGriff88